Have you ever been so excited that you just couldn't calm down? That you sweat profusely although you're clammy? Your heart rate is accelerated and you're shaking with adrenaline?
That's me right now. Talk about having THE BEST DAY EVER!
The first concert I ever went to was New Kids on the Block, January 19, 1990 at the Myriad Convention Center in Oklahoma City. I was literally in the nosebleed section, but I did not care in the least. I thought it was the absolute coolest thing I had ever seen. This is what the guys looked like then: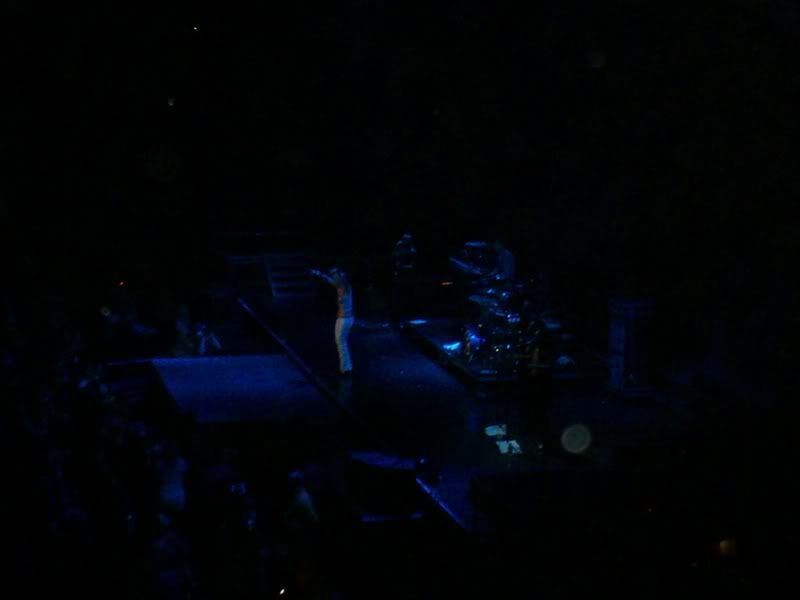 (Actually, that's a lot closer than I really was.)
Today, out of the blue, I got a call from a friend that he had one lonely extra ticket for the New Kids show in Tulsa on March 9th. I was going to say yes before he even mentioned that they are FOURTH ROW SEATS!
This is what the guys will look like this time around: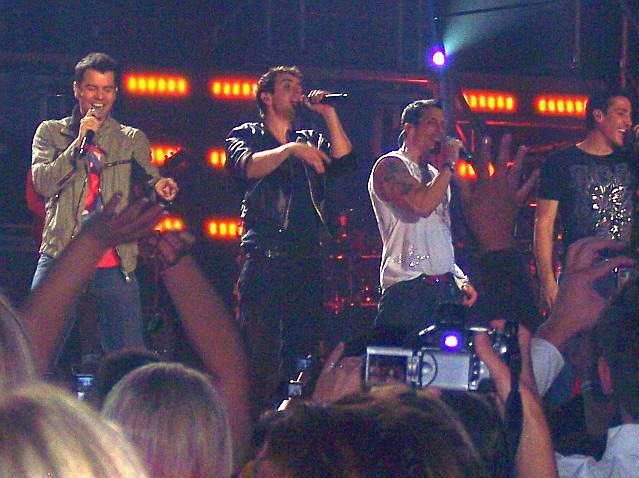 And this...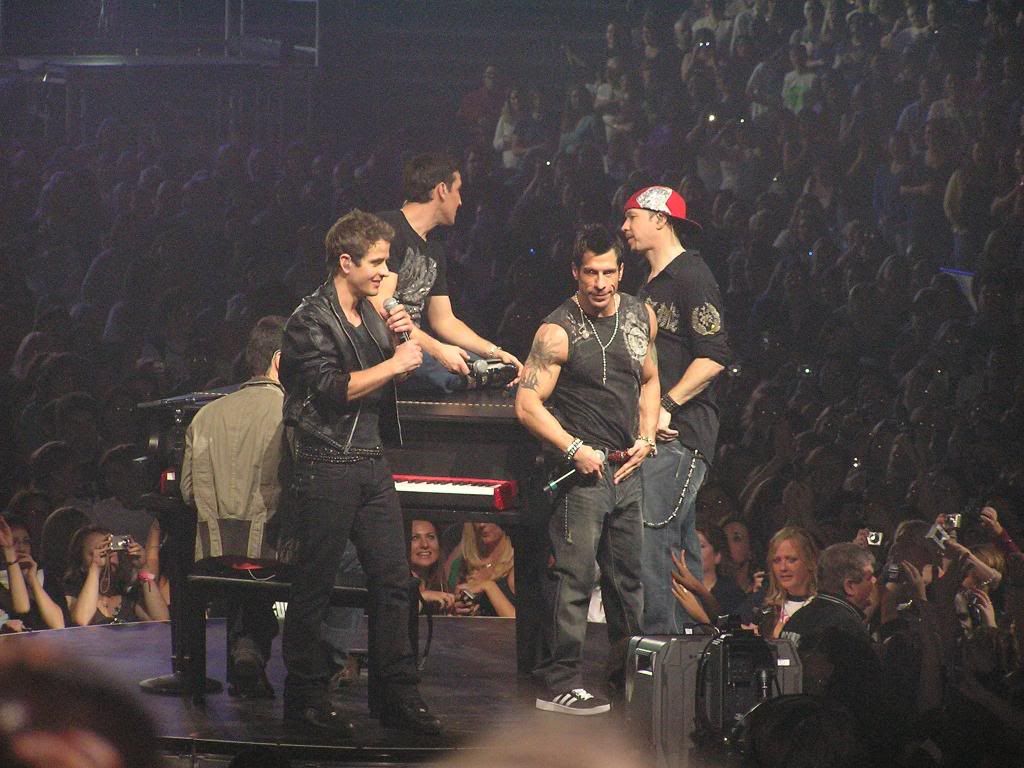 And don't think I won't sink to this level, cause I so will.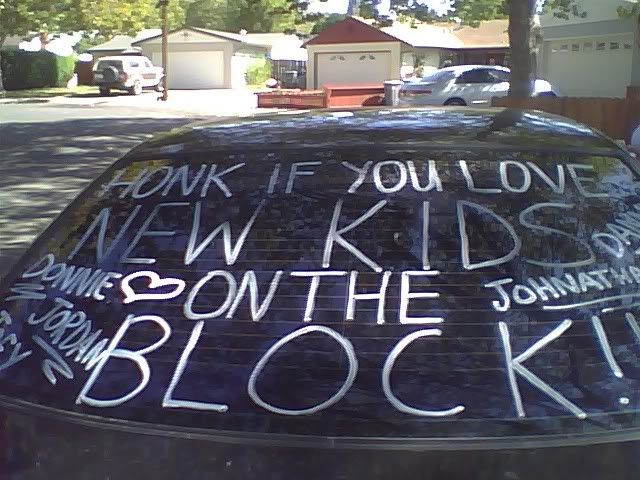 I might just wear one of these.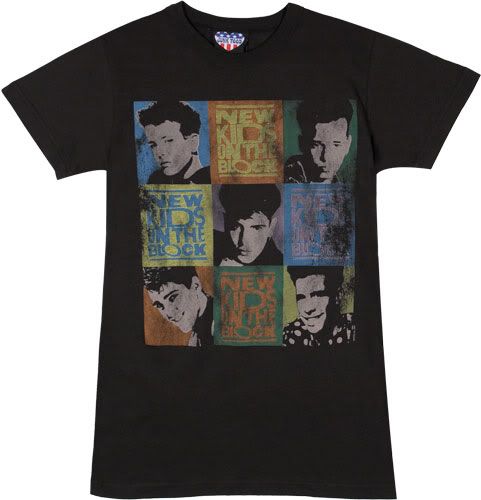 Or maybe a little flair would be appropriate.
I wonder if they'll autograph my poster.
I'll be loving them forever.