It's official. I'm now Jessica Hall. After thirty plus years of being a Kenney, it seems really weird to have a new last name! I've yet to receive the photos from our photographer, so the ones I'm sharing here have been stolen from various friends and family who posted them on myspace. Thanks, ladies:) Here are a couple random shots from throughout the day.
The back of my elaborate hair do. Surprisingly, this look only took her about thirty minutes to create.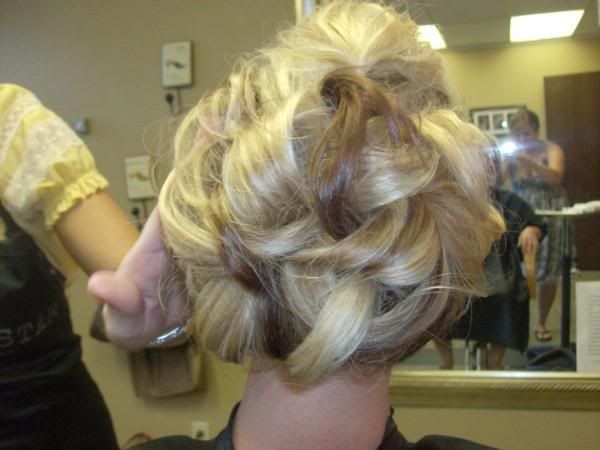 My beautiful sister Sarah (also my maid of honor) and I before the ceremony started.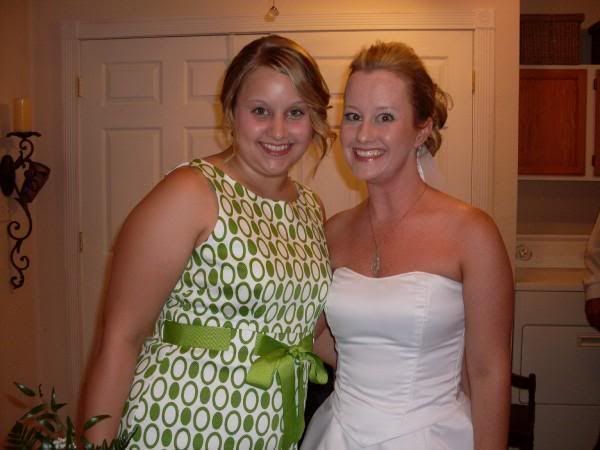 My precious daughter, Jalyn, who was the best flowergirl ever!
My silly son, Jaxen, who was our ringbearer and would NOT slow down for pictures, LOL!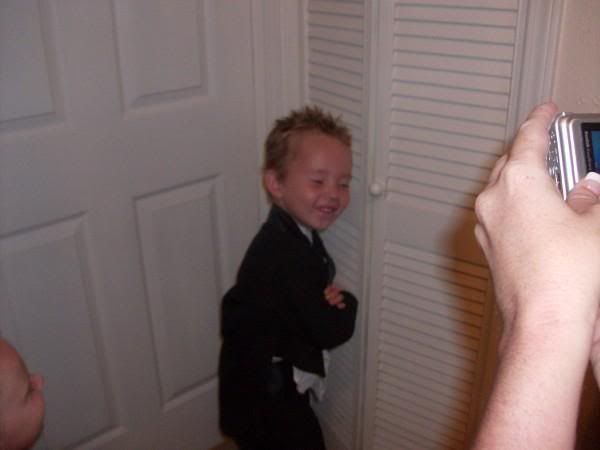 Yes. We sang karaoke at my wedding.:) Here's my best friend Heather and I breaking it down. (Heather is also the amazing seamstress who made both my dress and Jalyn's dress! She rocks!)
And here we are. Jess and Jr. Jessica and Darrell. Mr and Mrs. Hall.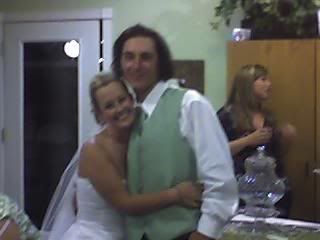 So there it is. A brief snapshot in time of the number three best day of my life. (Obviously the birth of my kids took up spots number 1 and 2.) Photos of the fantastic honeymoon to follow soon!